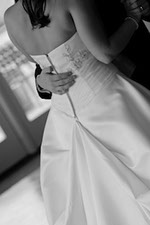 Famous Players Band is the most popular live wedding band in Vancouver and not only because they know how the right music can make your wedding day a perfect memory for the bride and groom and their guests, but also because they know how to take your favourite songs and infuse them with all the gravity, intensity, energy, humour and liveliness that other live wedding bands lack.
With Famous Players Band, you aren't just getting live wedding music, you're getting an unforgettable, world-class, customized musical wedding experience. Picture these wedding scenes: Everyone stands in anticipation of the bride appearing at the end of the aisle; the newly married couple bursts into their reception venue, hand-in-hand, beaming smiles lighting up their faces; the couple takes to the dance floor for their first dance, gazing tenderly into each other's eyes; a father holds his daughter close during his first dance with her as a newly married woman and tears up as he remembers his little girl standing on his feet while he taught her these same dance steps years ago. Finally, picture the bride and groom, surrounded by all the people they hold dear, laughing, jumping, and swaying together on the dance floor at the wedding reception- the room filled with hope and love.
​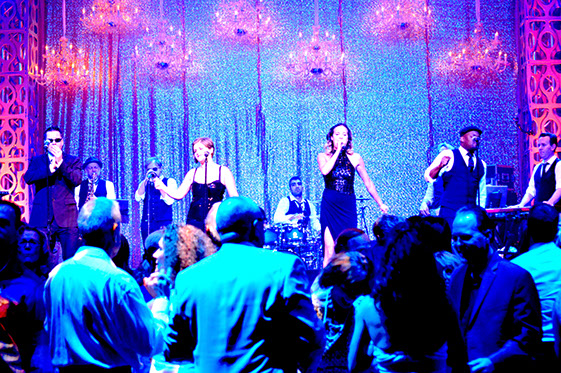 Now, ask yourself:
what ties these scenes together?
The answer: the perfect songs. Perfect songs are what Famous Players Band does best. As the top Vancouver wedding band and best live band in Vancouver, bar none, our huge song list, musical versatility and energy guarantee that we can accommodate all your wedding wishes. Tell us how you want your wedding to feel, the kind of memories you want to make and the music you want to include and we'll deliver the wedding event you always dreamed of. Whether it be wedding reception music, wedding ceremony music or music for your wedding dinner, it will be perfect for the moment, the couple and the crowd. Best of all, we take care of set-up, take-down and everything in between so you can relax and focus on the most important day of your life.
Our wedding packages include:
• Recorded or live music during dinner
• The band will perform your first dance (advance notice required)
• Choose your own song list or leave it to the band's discretion
• Requests taken on behalf of Bride and Groom and their families
• State of the art sound and lighting system with engineer
• Use of the sound system and microphones for speeches and toasts
• Any time advice regarding your entertainment requirements
• Professional DJ dance mixes during intermission.